Crucnhy Garbanzo Bean Ratatouille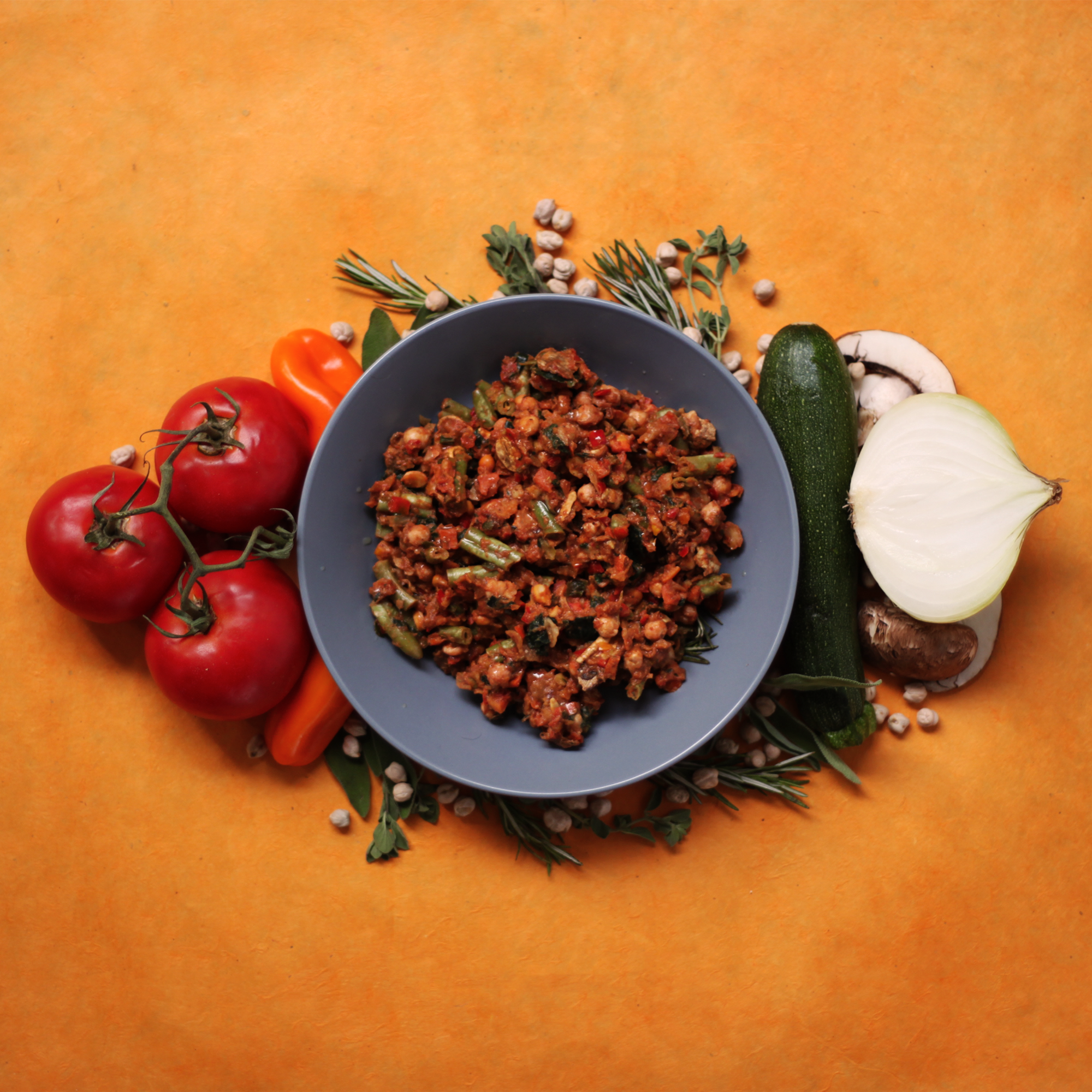 Crucnhy Garbanzo Bean Ratatouille
This protein packed Ratatouille makes and excellent entrée. We roast our garbanzo beans in sea salt and olive oil so the skins are super crunchy and provide a delicious texture to our summer vegetables.
Vegan and Gluten Free
Nutrition Per 4.0 oz: Calories: 396 kcal Fat: 4g Carbs: 58g Protein: 18g Sodium: 538mg
Preparation: Bring 1.5 cups of water to boil. Add water to bag and seal bag with ziplock and let stand 10 minutes.
Ingredients: Squash, Tomatoes, Garbanzo Beans, Onion, Peppers, Oregano, Basil, Rosemary, Cumin, Chipotle Pepper, Garlic, Salt, Lemon Zest, Chili Powder.
Storage Life
18-24 Months