Hearty Heirloom Vegetable Chipotle Chili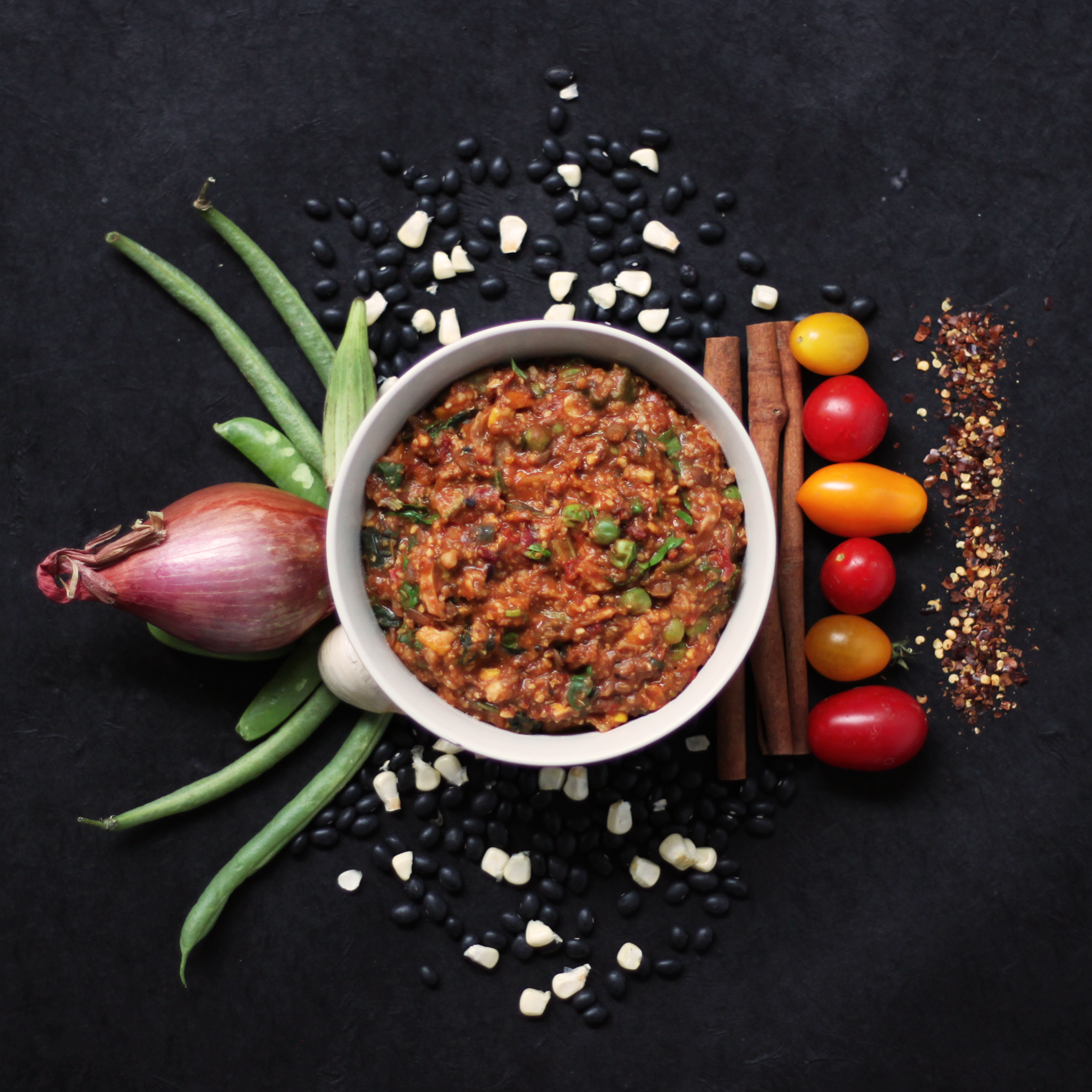 Hearty Heirloom Vegetable Chipotle Chili
This hearty vegetable soup is a taste of the two local farms we have partnered with. We combine all of the hearty summer vegetables to make this smokey, filling chili. If you so desire you can add shredded chicken, tofu, cheese, or tempeh to this flavorful vegetable packed chili!
Vegan and Gluten Free
Servings (1 cup per serving): 2.5 servings
Nutrition Per 4.0 oz: Calories: 406 kcal (1699 kJ) Fat: 4g Carbs: 76g Protein: 19g Sodium: 738mg
Preparation: Bring 1.5 cups of water to boil. Add water to bag and seal bag with ziplock and let stand 10 minutes.
Ingredients: Lentils, Tomatoes, Pinto Beans, Black Beans, Tomato, Quinoa, Onion, Peppers, Oregano, Cumin, Chipotle Pepper, Garlic*, Salt, Chili Powder.
Storage Life
18-24 Months